This afternoon, the Yankees managed their second 10 inning victory in three games. But more importantly, it was Mustache Day at the Stadium. To
Support the 'Stache
, obviously. Which led to this awesome moment before the game...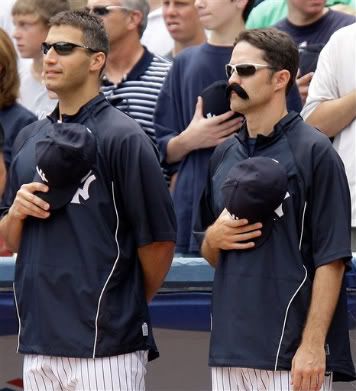 ...a Moose-stache!
AND, this awesome moment after the game:
Yeah, he wore it for the whole post-game interview.
Fittingly, the 'Stache himself drove in one of the Yankees' 2 runs today. Go
vote
for him if you haven't already!