Sometimes, when my bestest best pal Olie and I are bored (which is frequently), we daydream of living on a private island surrounded by tons of hot boys. Being baseball fans (although our allegiances lie with different teams), it's obvious that the island would have its own baseball team, comprised of the best and hottest there is. So come gaze upon the spectacle that is the 2008 All-Hottie Baseball Team.

Catcher:
Joe Mauer (MIN)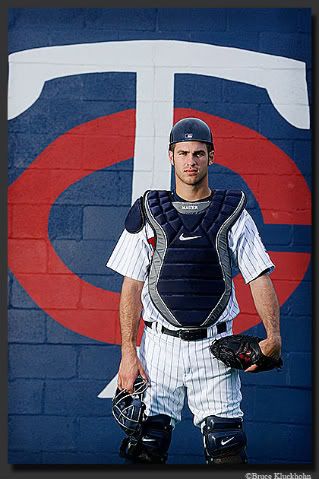 The man, the myth, the sideburns.

1B:
Mark Teixeira (ATL)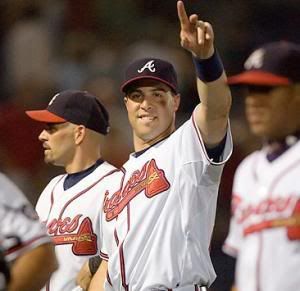 Representing the ATL.

2B:
Chase Utley (PHI)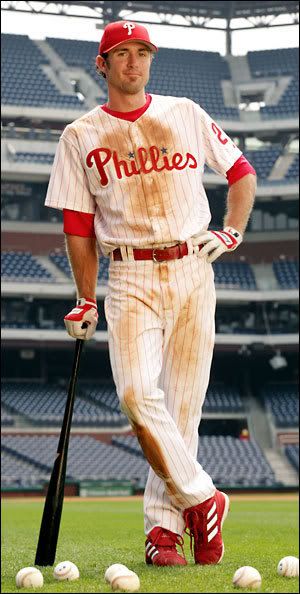 Mmm... I like a boy who plays dirty.

SS:
Derek Jeter (NYY)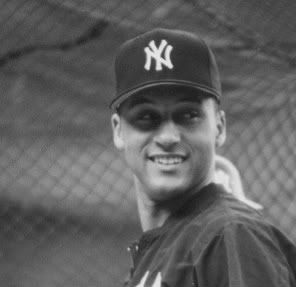 You never forget your first. Baseball crush, that is.

3B:
David Wright (NYM)


So cute and innocent-looking.

Bonus! Left side of the infield bonding!
(Link, 'cuz it's a big picture)

OF:
Grady Sizemore (CLE)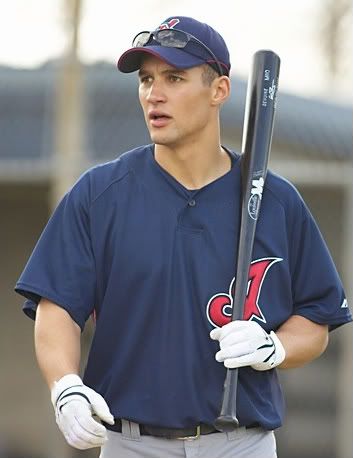 Grady Sizemore makes me happy that baseball pants are so tight.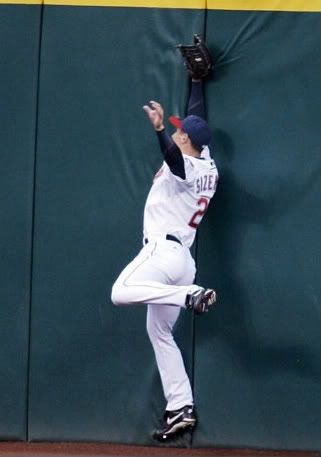 (See for yourself)

Xavier Nady (PIT)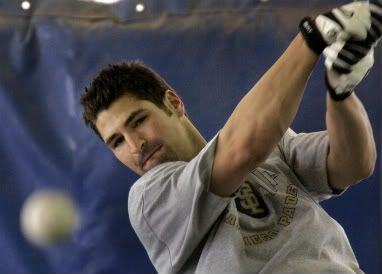 From the Pittsburgh Pirates... who knew?!

Jacoby Ellsbury (BOS)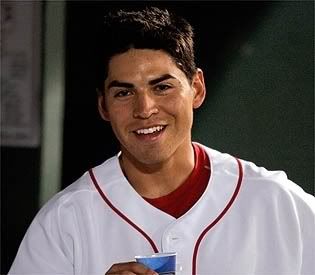 It hurts my heart that he's on the Red Sox, but he's just too adorable, and we don't discriminate here at the All-Hottie Team.

Bench:
Robinson Cano (NYY) - INF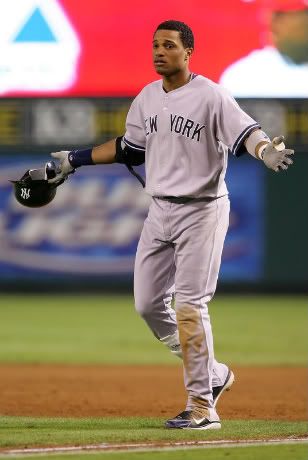 Don't be sad, Robbie! You're only on the bench because I felt guilty about stacking the starting lineup with Yankees.

Eric Chavez (OAK) - INF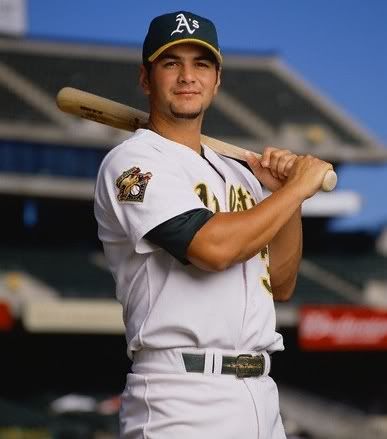 He's cute, but he gets injured a lot (and is on the DL as I type). So we'll keep him on the bench where, if nothing else, he can look pretty.

Jeff Francoeur (ATL) - OF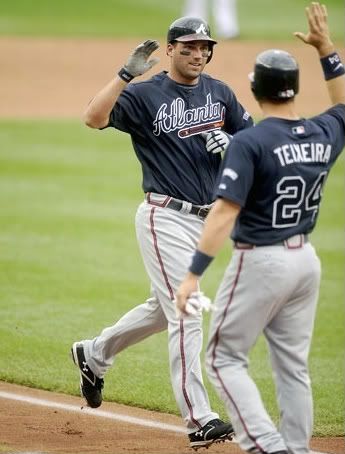 A disciple of the David Wright school of dorky and adorable.

Javy Lopez - C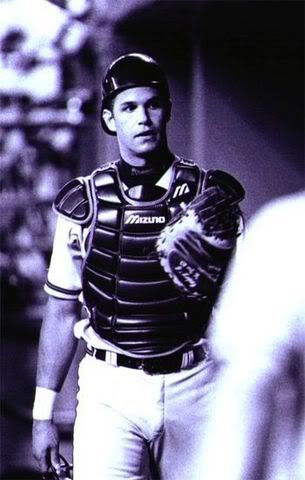 He didn't make it with the Braves this year, but there's room for Javy on this team!

Starting Pitchers:
Andy Pettitte (NYY)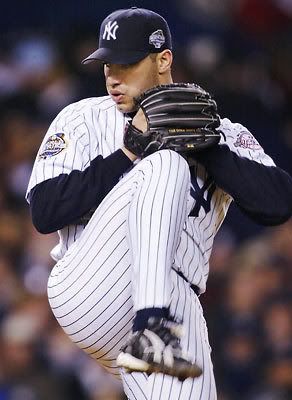 Andy is dandy. It's the 'take-no-prisoners' glare peeking out between his hat brim and the top of his glove.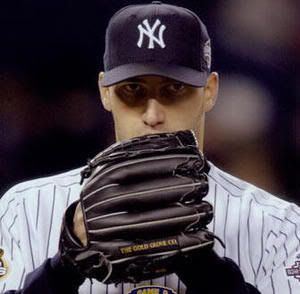 Mmm... yes.

Cole Hamels (PHI)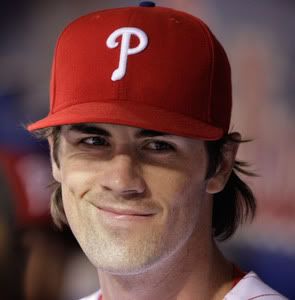 The Phillies have a really good-looking team. How does this happen to a town that booed Santa Claus?

Johan Santana (NYM)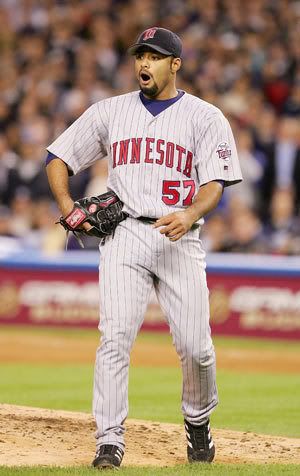 Don' look surprised, Johan, you know you're hot stuff!

Dan Haren (ARI)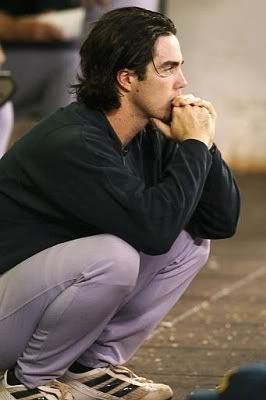 He's pitching for the Diamondbacks now, but used to play for the A's, a hotbed of... hotties. If there were ever a team for which to be a real-life Annie Savoy, the A's would be it.

Mike Mussina (NYY)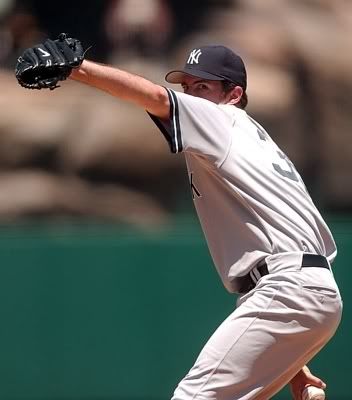 Dammit, it's my team and I'll put my favorite old guy on it if I want! Besides, every pitching staff needs a mentor and you've gotta admit, Moose still looks good.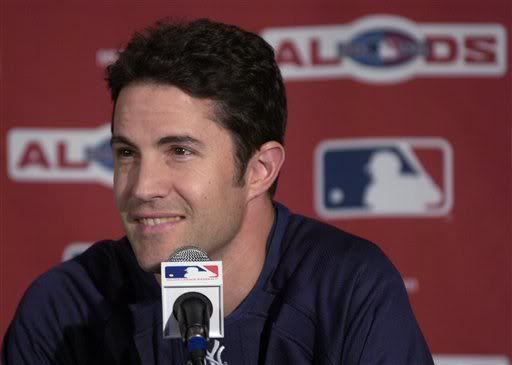 Yes, Michael Kay, you fucking idiot, I know they're yelling "Moose" and not booing me.

Bullpen:
Joba Chamberlain (NYY)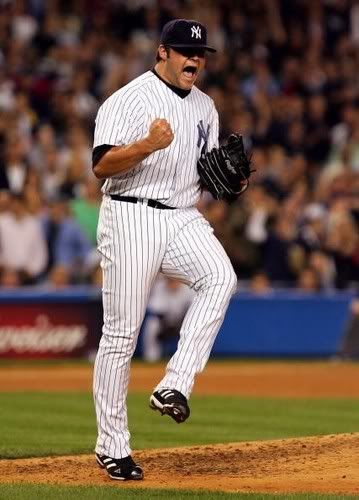 So maybe he's not a hottie in the traditional sense. Don't care. Strikeouts are sexy. And he fucking dominates. Tell me you're not interested.


And tell me you don't think he's adorable as the Cowardly Lion during last year's Yankees rookie hazing.

Ross Ohlendorf (NYY)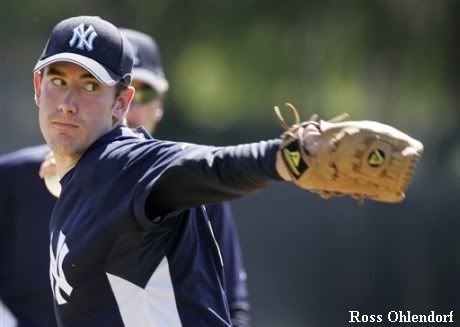 He has the distinction of being one of the few players whose bio page picture doesn't look like it was taken at the DMV. Which is good because he's so green, there are barely any pictures of him floating around. Bonus points for vaguely resembling John Krasinski.

Barry Zito (SFG)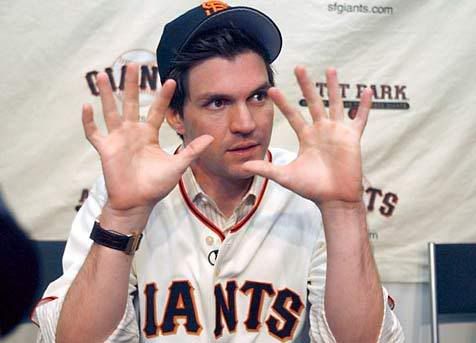 My ERA is going to be this many!
He's not the pitcher he used to be but let's be honest, he's too hot to not be on this list. He can still get the ball over the plate, which, when your starter totally chokes in the 2nd inning, is necessary sometimes. So what the hell, Barry Zito, you're a long reliever now. It was either that or team mascot, and you deserved a bit more dignity than that.

Joe Nathan (MIN)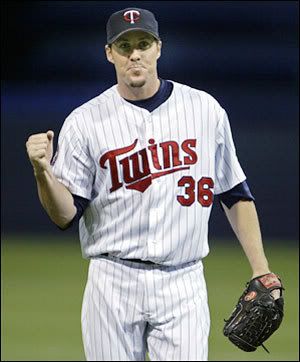 The facial hair is questionable, but yeah, we like those boys that throw hard. There's a 'that's what she said' joke in there somewhere.

Huston Street (OAK)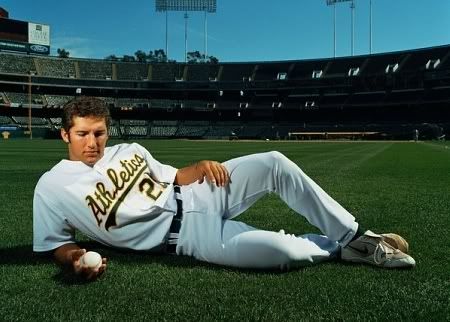 Does anyone else think he has a porn star name? 'Cause here's a porn star-esque pose to accompany it. Not that I'm complaining...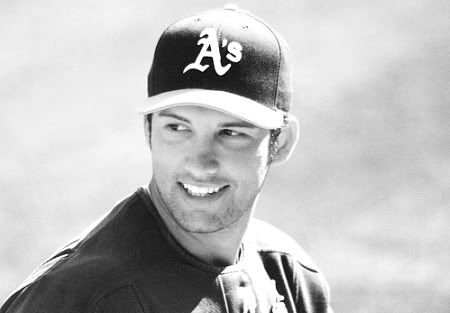 This one was just too hot not to include.

Manager:
Tino Martinez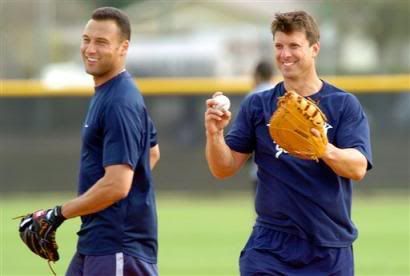 One of this writer's favorite retired hotties, and the perfect skipper for this team. Also, an excuse to throw in another picture of Derek Jeter.